Santa took all my money and turned them into presents late 2008,
so here's a tip for low budget luxury:
Make sushi yourself!
I convinced my understanding boyfriend that veggie sushi was the thing.
Didnt really feel like pushing digestive limits.
Nor did i feel like having salmon left overs all over my coke can size kitchen.
Oh and yes, fish is expensive.
So, shopping list;
Avocado
Cucumber
Sushi rice (no, Uncle Ben's 5 minute rice will NOT do)
Sea weed sheets
Green scary put-throat-on-fire paste
Soya sauce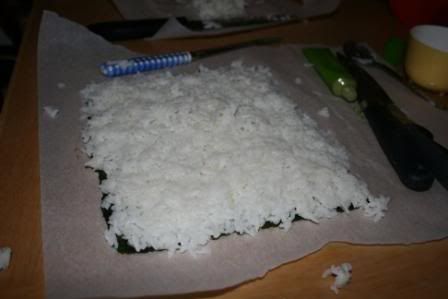 That rice was so sticky.
Now let me present; veggie maki rolls!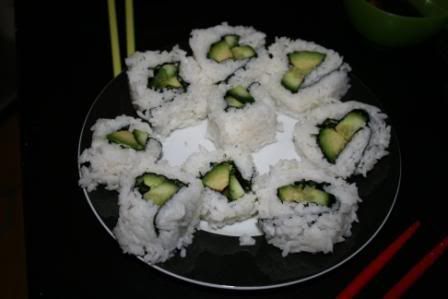 Should we start taking orders?!
xoxo