All inspired by the last blog entry, i've decided to go find the pinkest pink drink possible tonight. Im finally going out with the girls, which i havent done in ages, and what's better than to celebrate with the happiest, sprarkliest, sweetest drink.
I have no idea what they're called.
but.
BARBIE NEEDS A DRINK!
That'll keep me occupied for at least half an hour.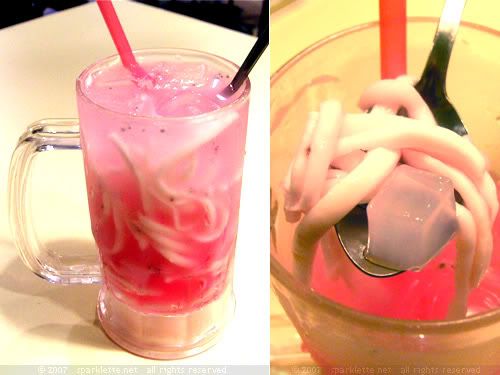 It looks like a dead and chopped squid, but they claim its coconut.
Look at that glowing pink ball inside!
Do you know any pink drink names?
Just to save me from the "hello mister bartender, would you please make me a uhm, eh, something REALLY PINK, like, with 30% pink food colouring in it, that'll make my teeth look the same colour as my lips for a week?"
xoxo