I know im supposed to write about countries, and yes, i will do it soon,
next is Linas request; London/England. Its coming!
Keep voting if you have a country you'd like me to write about!
In the meantime id like to share one of the best sights on the catwalk.
The Chanel Guitar.
Its 2800£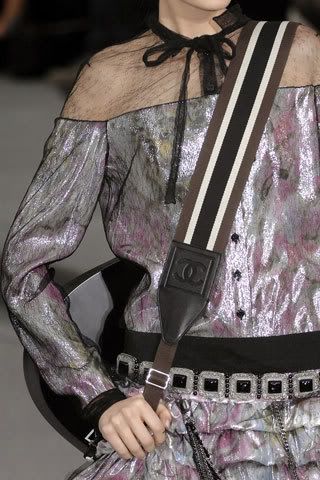 Notice the special shape
And just to top it, look at the quilted guitar cases.
I think my guitar skills would improve just by owning one of these.
Whats your fav designer item?
xoxo